OUR OBJECTIVES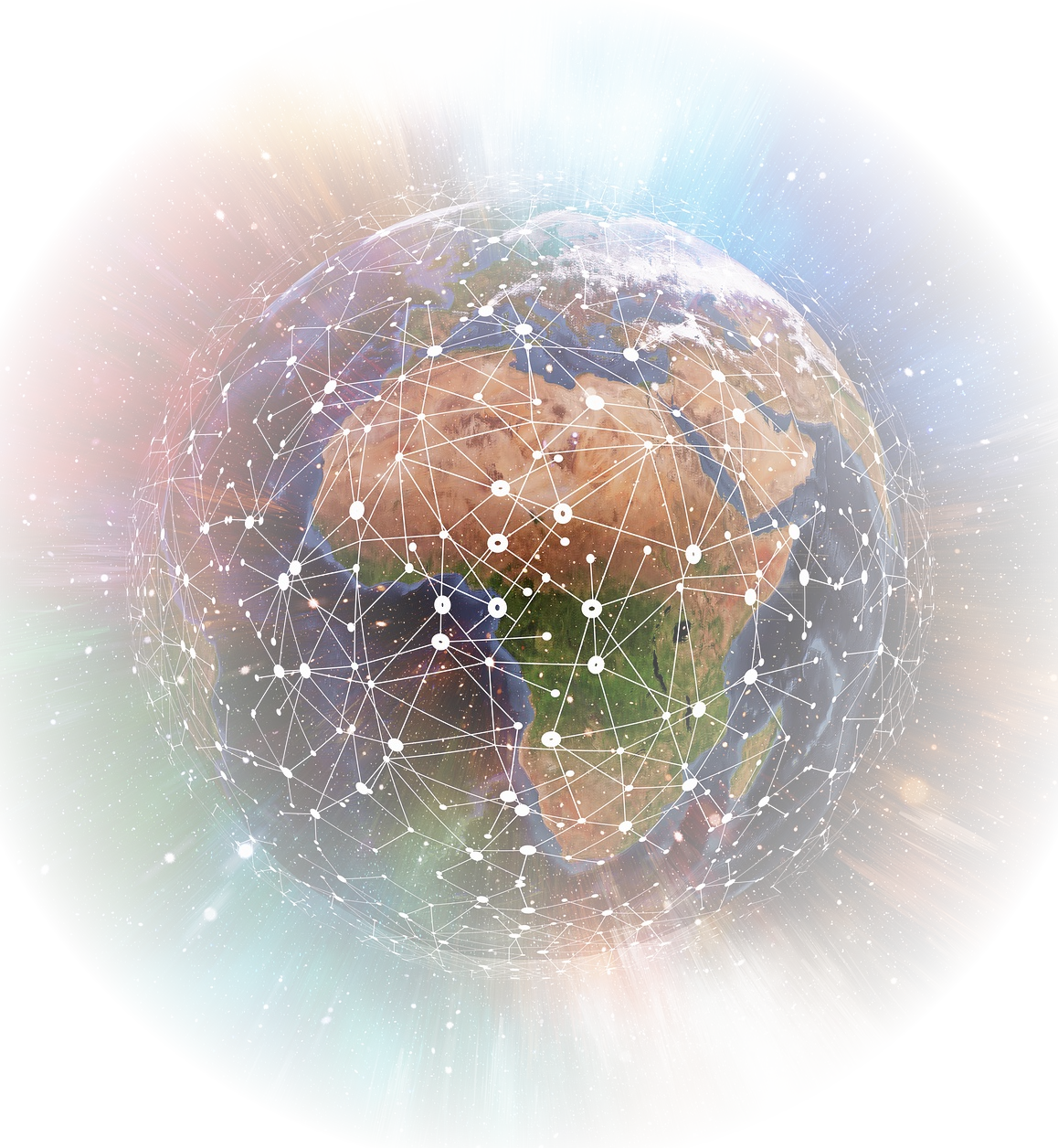 Dialogue
Enable dialogue between researchers, policy makers, managers and practitioners on health system strengthening (HSS) and UHC (including the NHI reform) in South Africa.
Profiling
Profile current health policy and systems research in the country, including international networks which can be leveraged for HSS and UHC in South Africa.
Priorities
Jointly consider and identify future research priorities for HSS and UHC.
Mechanisms
Identify mechanisms for ongoing/future interaction at national and sub-national levels between researchers and other stakeholders which support system learning.
PROGRAMME
Day 1 - Thursday, 21 November 2019
Day 2: Friday, 22 November 2019
Session 1 (Plenary): Setting the scene
Chairs: Helen Schneider (UWC) and Fareed Abdullah (SAMRC)
Welcome/opening/contextualise – Helen Schneider (UWC)
Opening address – Anban Pillay (NDOH)
Session 2 (Plenary): Health Financing – Critical considerations for public and private sector reform
Moderator: Fareed Abdullah (SAMRC)
Presentations:
Overview of health financing reform in South Africa – John Ataguba (HEU)
Understanding private sector regulation – Shivani Ranchod (PERCEPT)
Understanding the package of care – Susan Cleary (UCT)
The National Health Insurance Bill – Nicholas Crisp (NDOH)
Debate on What are the most critical design and implementation considerations for NHI as a health financing reform? – Nicholas Crisp (NDOH), Anban Pillay (NDOH), Marumo Maake (National Treasury), John Ataguba (UCT) and Thulani Matsebula (World Bank), Jeanne-Marie Tucker (Clinton Health Access Initiative)
Session 3 (Plenary): People at the frontline of UHC
Session 4 (Parallel): Reforming the District Health System: information for decision-making
Session 5 (Parallel): Social Accountability for UHC
Session 6 (Plenary): From the 'what' to the 'how': a learning health system for implementation
Moderator: Tracey Naledi (Tekano)
Panelists: Krish Vallabhjee (WC DOH), Konrad Motlhabane (NW DOH), Lesley Robertson (Gauteng DOH/WITS) and Tim Tucker (SEAD)
Session 7 (Plenary): Achieving high-quality universal health coverage: Complexities and Contestations
Moderator: Laetitia Rispel (WITS)
Presentation:
Lessons learned from quality improvement in priority health programmes: What implications for research and practice? – Yogan Pillay (NDOH)
Overview of SA Lancet Commission's key diagnostic findings and recommendations – Rajesh Patel (HCF), Lilian Dudley (SU)
Discussants: Siphiwe Mndaweni (OHSC), Shelley McGee (SAMA) and Daphney Conco (WITS)
Session 8 (Parallel): Leadership and Management for UHC
Moderator: Lucy Gilson (UCT)
Presentations:
Leadership development with PHC managers in an urban setting, Gauteng - Nonhlanhla Nxumalo (WITS)
Understanding efforts to strengthen leadership and management capacity at district level, rural provinces/settings - Marsha Orgill (UCT)
Work focused on managers' perceptions and experiences of adapting health innovations (integrating mental health interventions into chronic disease care for HIV and diabetes patients), PHC and sub-district level managers, Western Cape - Carrie Brooke-Sumner (SAMRC)
Discussants: Beth Engelbrecht (WC DOH)
Session 9 (Parallel): Supply Side Regulatory Challenges for UHC
Session 10 (Plenary): Reflections on the two days and way forward
Moderator: Edith Madela-Mntla (NHRC)
Panelists: Asha George (UWC), Sinesipho Nwosu (PHM) and Moeketsi Modisenyane (PHASA / NDOH)
Closing session:
Chair: Glenda Gray (SAMRC)
Summary of National Dialogue: Fareed Abdullah (SAMRC)
Keynote address: Honourable Minister of Health, Zweli Mkhize
SPEAKERS
Fareed Abdullah

Fareed Abdullah is an HIV clinician and a specialist in public health medicine. He was Deputy Director General in the Western Cape Health Department from 1994 to 2006 where he led the implementation of the first public sector PMTCT and ART programmes in South Africa. He has held senior management positions at the International HIV/AIDS Alliance (UK) and the Global Fund to Fight AIDS, TB and Malaria (Switzerland). From 2012 to 2017 he was the CEO of the South African National AIDS Council. He is currently the Director of the Office of AIDS and TB Research at the South African Medical Research Council based in Pretoria. He leads the SAMRC's work on universal health coverage and the NHI and is the Programme Director for this National Dialogue.
John Ele-Ojo Ataguba

John Ele-Ojo Ataguba is an Associate Professor and Director of the Health Economics Unit, University of Cape Town.  He serves as the interim South African Research Leader (Chair) in Health and Wealth.  John is also the Deputy Executive Director for the African Health Economics and Policy Association (AfHEA) and a member, Board of Directors for the International Health Economics Association (iHEA).  He is a research fellow for the Partnership for Economic Policy (PEP) network and was a Mellon Mandela Fellow (20016/17) at Harvard University, USA.  He is also a member of the World Economic Forum's Global Future Council for Health and Healthcare.  John has a PhD in Economics from the University of Cape Town. He received many awards including the TW Kambule-NSTF Award to emerging researchers in South Africa, the Claude Leon Merit Award for Young Lecturers in South Africa and the College of Fellows Young Researcher Award. He has also served as an advisor nationally, and to international agencies including the World Health Organization.  John's research interests include health economics methodology design, health financing, health inequality, equity in health and health care, social determinants of health and the economics of ageing.
Duane Blaauw
Dr Blaauw has over 20 years of experience in supporting health service development at various levels of the public health system in South Africa with an emphasis on human resources, health policy analysis, health planning, health information systems and health management. He has been actively engaged in research since 1996. Since 2001 he has been working in health systems and health policy research at CHP. He has participated in a number of DFID-funded international collaborative research programmes on health systems and was the joint programme leader for human resources research on the recent RESYST programme. His current research interests include human resources for health, health worker practice and motivation, incentives, discrete choice experiments, standardised patients and maternal health. Dr Blaauw teaches in the Masters in Public Health (MPH) programme and is the joint coordinator of the recently-introduced MPH in Health Economics.
Carolyn Brooke-Sumner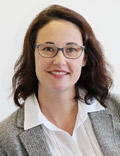 Dr Brooke-Sumner is Implementation & Systems Advisor in the Alcohol, Tobacco and Other Drug Research Unit of the South African Medical Research Council. She completed a Master's degree in Public Health at the London School of Hygiene and Tropical Medicine and has worked as a consultant in health promotion in the HIV prevention, gender equality and youth development sectors in Southern Africa for more than 10 years. She has expertise in community health, including developing training programmes for community workers and youth peer educators. Her PhD in Psychology from the University of KwaZuluNatal focused on developing a community-based psychosocial rehabilitation programme for people with schizophrenia. Dr Brooke-Sumner's current work focuses on integrating psychosocial interventions for people with mental disorders into low resource primary care settings in South Africa. This includes validating a tool for assessing organisational readiness for change in primary care facilities and working closely with facility and operational managers.
Eric Buch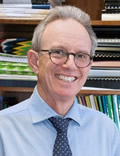 Eric Buch MBBCh, MSc(Med), DTM&H, DOH, FFCH(CM)(SA) is Professor of Health Policy and Management at the University of Pretoria (UP) and the lead of its Albertina Sisulu Executive Leadership Programme in Health. He is the Chairperson of the Board of the National Health Laboratory Service and Deputy Technical Lead of the Ministerial Task Team on the Human Resources for Health Strategy.
Eric was formerly Dean of the Faculty of Health Sciences at the University of Pretoria; Health Advisor for the New Partnership for Africa's Development (NEPAD); Deputy Director General for Health Care of Gauteng Province; Executive Director for Health, Housing and Urbanisation of Johannesburg and a Director of the Centre for Health Policy at the University of the Witwatersrand. He was a co-founder and Board member of the Global Health Workforce Alliance. Eric served as General Secretary of the National Progressive Primary Health Care Network and co-founded the Wits Rural Health Services Development Unit in Bushbuckridge. In 2015, Eric received the Public Health Association of South Africa's "Phila" Lifetime Achievement Award.
Susan Cleary

Susan Cleary is an Associate Professor in Health Economics at the University of Cape Town with close to 20 years' experience in health economics research and teaching, particularly within the economic evaluation of health interventions in the public health system. She has published widely in high impact journals and her work has influenced government policy. She coordinated the economics and costing components of the South African National Strategic Plans for HIV/AIDS and STIs for the 2007-2011 and 2012-2016 periods. She has held a number of teaching and research capacity development/leadership roles including Director of the Health Economics Unit (2007-2012), convener of the Postgraduate Diploma in Health Economics (2007-2014; 2018 to date) and convener of the PhD Programme in Public Health (2014 to date). Under her supervision, 4 PhD and 24 Masters candidates have graduated; she currently supervises/co-supervise 6 PhD candidates and 2 Postdoctoral Fellows. Over a 6-year period, she led an 8-country Health Economics capacity development programme that included a unique network of Health Economists (HEPNet) and the administration of 30 bursaries to African candidates on the Masters in Public Health specializing in Health Economics.
Daphney Nozizwe Conco
Dr Daphney Nozizwe Conco is a Senior Lecturer for the Wits School of Public Health MPH program. She acquired her basic nursing degree from the University of Zululand, after which she practised in a deep rural KZN hospital. She later obtained various other qualifications, including a Doctorate of Philosophy from the Faculty of Arts and Human Sciences, London South Bank University. Her interests in Public Health include: social determinants of health; eradication of poverty and hunger; rural health; and advocating for gender equality, women's empowerment, sexual and reproductive health, rights and justice.  She has worked for non-governmental, developmental, trade union and academic organizations. These include the Women's Health Project, Reproductive Health Research Unit, UNFPA and the Democratic Nursing Organisation of South Africa.
Judith Cornell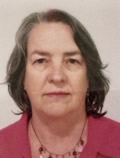 Judith Cornell has a background in developing and negotiating health services and health insurance schemes, especially for workers. She was a co-founder of the Industrial Health Research Group in 1980 and spent some 20 years as an adviser to trade unions on health service and health insurance related issues. (Her PhD thesis was on Trade Unions and the restructuring of working class health care in SA.)
After 1994, she was appointed to the Council for Medical Schemes, where she served until 2001, working on the establishment and development of the new Council, as well as a number of projects related to Social/National Health Insurance for the National Department of Health. From 2002, she worked internationally, first in the UK as Deputy Executive Director of the International HIV/AIDS Alliance and then in Paris as a technical adviser on HIV and education at UNESCO. In 2011, she returned to South Africa to work on the establishment of the Nelson Mandela School of Public Governance at UCT, where she was Director of Institutional Development and Planning.
Nicholas Crisp
Public Health Specialist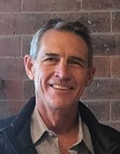 Dr Crisp is a medical doctor and public health specialist who has for many years focused on health management consulting across the African continent. He was Superintendent General (HOD) of the Department of Health and Welfare, Northern Province (Limpopo) where he served from 1994 to 1999.
Dr Crisp was then a self-employed consultant and has worked on projects in several African countries including South Africa, Nigeria, Ghana, Lesotho, Botswana, Namibia and Tanzania. In 2009 he served as Special Adviser to Minister Barbara Hogan. He was intimately involved in the establishment of the National Health Laboratory Service (NHLS), the transfer of the medicolegal mortuaries from police to health and the creation of the Forensic Pathology Services, and in the establishment of the South African Health Products Regulatory Authority (SAHPRA).
He is now working with the Minister of Health on implementation of the National Health Insurance Fund.
Prudence Ditlopo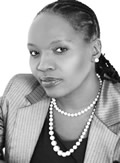 Dr. Prudence Ditlopo is a Senior Researcher at the Centre for Health Policy. She obtained her Doctor of Philosophy (PhD) degree at the University of the Witwatersrand. She has 18 years research experience in public health, including the intersections between health care provision, human resources for health, gender and reproductive health. This experience is wide-ranging, and includes working at the Population Council (an international non-governmental organisation), Social Surveys Africa (a private sector research organisation); and the South African Human Sciences Research Council. She has delivered over 20 presentations at local and international conferences in the field of health policy and systems research. Her research interests are health workforce governance, health worker practice and motivation, incentives and health policy analysis. Dr Ditlopo has extensive teaching experience and is the academic coordinator of the health systems and policy field of study for the Master of Public Health (MPH) Programme. Over the years, she has served in various Committees and has also participated in external professional organisations within the discipline of public health.
Asha George

Asha George is a qualitative researcher with a gender and rights lens, who focuses on the frontline interface and governance of services taking into consideration community and health worker perspectives. She joined the SOPH in 2016 as the South African Research Chair in Health Systems, Complexity and Social Change, is the current Chair of Health Systems Global, and continues at the Johns Hopkins School of Public Health as an Adjunct Professor.
Lucy Gilson

Professor and Head, Health Policy and Systems Division, School of Public Health and Family Medicine,  University of Cape Town and Professor, Health Policy and Systems, London School of Hygiene and Tropical Medicine, UK
Over the last four decades Lucy Gilson has supported the development of the field of Health Policy and Systems Research - an applied and interdisciplinary field that has a particular focus on low and middle income countries. She has worked in South Africa, specifically, for 25 years. She is currently a Board member of Health Systems Global and is co-section editor for Health Policy Processes in the journal, Health Policy and Planning.
Lucy's research has addressed the ethical, political and social dimensions of health policies and health systems. She has specifically investigated the decision-making processes of health policy and system actors, the socio-political and organisational forces influencing these processes and whether and how their decisions influence health system equity. Her work has shown how formal health policy documents and statements are translated through the practices of those responsible for implementing them; and has thrown light on the critical 'software' dimensions of health systems - the relationships, behaviours, values, norms and customs that always influence the effectiveness and outcomes of health care delivery.
Lucy has also supported a range of capacity strengthening activities. She has supervised PhD students and post-doctoral fellows, led formal postgraduate teaching programmes and researcher mentoring programmes, and undertaken curriculum development work. She has also drawn her research and experience into leadership development: she convened the UCT Oliver Tambo Fellowship Programme 2008-2015, and continues to teach on the UCT postgraduate Diploma in Health Leadership.
Glenda Gray
President  & CEO: SAMRC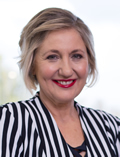 An NRF A1 rated scientist, CEO and President of the South African Medical Research Council (SAMRC), Professor Glenda Gray is a qualified pediatrician and co-founder of the internationally recognised Perinatal HIV Research Unit in Soweto, South Africa. Prior to her appointment at the SAMRC, she was the Executive Director of the Perinatal HIV Research Unit, an affiliate of Wits University.
Glenda's global profile includes a role as Co-PI of the HIV Vaccine Trials Network (HVTN), a transnational collaboration for the development of HIV/AIDS prevention vaccines. She is also Director of International Programmes for HVTN and Chairperson of the Board of the Global Alliance for Chronic Diseases, and a member of the Institute of Medicine of the National Academies, USA.
She received South Africa's highest honour - the Order of Mapungubwe - for her pioneering research in PMTCT. Other prestigious accolades include the Nelson Mandela Health and Human Rights Award for significant contributions in the field of mother-to-child transmission of HIV.  Selected as one of Time's 100 Most Influential People in the World, Glenda is a recognised leader in her field. Her qualifications include an MBBCH, FCPaeds (SA), DSc (honoris causa SFU), DSc (honoris causa SUN), LL.D (Rhodes).
Leslie London

Professor Leslie London is Chair of Public Health Medicine in the School of Public Health and Family Medicine at the University of Cape Town for which he served as Director from 2007 to 2012. He heads the Division of Public Health Medicine. He is an active researcher in the field of Occupational and Environmental Health Research and leads the Health and Human Rights Programme in the School. His research in pesticides, neurotoxicity of chemicals and vulnerable populations has been recognised in his election as a Fellow of the Collegium Ramazzini. He has served on two ICOH Scientific Committees for Rural Health and for Neurotoxicity, and led an Africa workgroup contributing to the revision of the ICOH Ethical Code. His work on alcohol harm reduction has focused on alcohol policy and conflict of interest. He has served on national and international committees dealing with ethics and human rights in research and professional contexts and is active in the People's Health Movement South Africa. He has published over 190 articles in peer-reviewed international and national journals and 24 books or book chapters and is an NRF-rated scientist in the B2 category. He has supervised to completion 35 postgraduate masters and 11 PhD students. In 2015, he was awarded the SAMA-Bonitas Housecall Doctor's Awards for Equity and Justice and in 2017, a lifetime PHILA award by the Public Health Association of South Africa.
Tshegofatso Maimela

Qualifications: MBBCH (Wits), FCPHM (SA), MMed (Wits),
Current Position title: Public Health Physician, Health Management Information Systems Unit (HMIS), Steve Biko Academic Hospital. UP COPC Research Unit (Care Coordination).
Personal Statement

I am a public health medicine specialist, with a passion for the provision of fair, informed and holistic patient-focused health care to individuals, families and communities.  My career activities are based on implementing data-use strategies and using health information systems (HMISs) to support professionals in providing evidence-based primary and specialized-care, within the sub-national, national and continental context of PHC re-engineering, community oriented primary care and service integration of district and specialized health system management.
My career interests are now focused on creating enabling environments for the implementation of service strategies that are in line with organizational, national and global health system goals.  I am currently the data governance committee chair at Steve Biko Academic Hospital to support the institution's HMIS needs and to facilitate clinical and business data and evidence-informed decision-making.  My employee wellness background is a strong influence on how I integrate health workers' experiences in achieving broader health system and/or institutional objectives towards accessible, quality and safe health service delivery within the current national health system reforms.
"Let the beauty of what we love, be what we do" - Rumi
Shelley McGee

Shelley is a registered pharmacist and qualified health economist.
Shelley is currently Health Policy Researcher at the Knowledge Management Department of the South African Medical Association (SAMA). She has undergraduate Degrees in biochemistry, pharmacy and economics and a Masters in Health Economics.
Shelley has peer-reviewed publications the research areas of priority-setting and resource allocation, and healthcare pricing, in light of Universal Health Coverage and health technology assessment in particular.
She has 15 years' experience in various roles in application of health economics and health technology assessment to decision-making in the South African public and private sectors, having previously worked in the medical insurance industry, pharmaceutical industry and academia, including PRICELESS SA at the Wits School of Public Health.
She is a past President of ISPOR SA (South African Chapter of the International Professional Society for Health Economics and Outcomes Research), which seeks to support and develop best practice in decision-making for health resource allocation.
She is currently part of the SAMA Health Policy Committee, which is responsible for communication and submission of SAMA positions on the National Health Insurance proposals. She also coordinates the SAMA National Health Insurance working group, which is responsible for communication of NHI Proposals throughout the SAMA membership, research into care delivery and payment models, coordinating the participation of SAMA in various fora and discussions related to NHI, and taking feedback concerns from the membership on related issues.
Shelley is currently completing a Masters in Public Health through the University of Western Cape.
Siphiwe Mndaweni

Chief Executive Officer
She holds a BA Degree in Biology from Knox College, Illinois, USA; Masters in Medical Science Microbiology from Medunsa; MBCHB from Medunsa; Management Development Course for Healthcare Professionals from both Wits Business School and Duke University; Post Graduate Diploma in Health Systems Management and Executive Leadership from University of Pretoria.
Dr Mndaweni's career and leadership journey is imbued and manifest itself in a number of entities she worked for. Her previous roles and positions include amongst others, Deputy Director-General: District Health Services, KwaZulu-Natal, Department of Health, Chief Director: Strategic Health Programmes, KwaZulu-Natal Department of Health; Chief of Party, URC USAID TB Programme and Deputy Chief of Party of the Right To Care EQUIP Programme.
Her professional accomplishments include amongst others, notable management of the overall implementation of the HIV, TB, Child and Maternal Health Programmes in KwaZulu-Natal Provincial Department of Health. She also brings over a wealth of experience from public health policy and program implementation from several African countries she supported.
Dr. Mndaweni's commendable knowledge in public healthcare will contribute towards the OHSC accomplishing its mandate in ensuring quality and safety in both public and private healthcare establishments in South Africa.
Moeketsi Modisenyane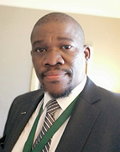 I am health policy and systems researcher and Director: International Health Development and Support at National Department of Health, South Africa I am involved in providing overall technical leadership in global health programming with a special focus on strengthening health and social systems in the public sector. I am also involved in designing, implementing, monitoring, evaluating regional health and development projects mainly in Southern Africa, including mobilizing resources for national and regional projects. I am part time Research Fellow in Gender, Migration and Health Systems (Johannesburg) in the Department of Global Health and Development within the Faculty of Public Health and Policy at the London School of Hygiene & tropical Medicine. I'm also President of Public Health Association of South Africa (PHASA). As a policymaker and researcher committed to the principles of solidarity, social justice, human rights, equity and evidence-informed policy and practice, my research and practice interests explores ways to synthesis of research evidence, knowledge translation and uptake to improve responses to migration, health and wellbeing in the southern African region. Fundamental to my research and practice is in understanding complexity, political economy dynamics and underlying balance of power and institutions on which the political order is based to develop effective adoption and implementation health reforms.
Reno Morar 

Reno Morar is currently the Chief Operating Officer (COO) at the University of Cape Town.  Prior to his appointment as COO, Reno served as Deputy Dean of Health Services at UCT's Faculty of Health Sciences for the past ten years. He is a Public Health Medicine Specialist and Executive Coach, with thirty (30) years of work experience. He holds a medical degree (MBChB) from the University of KwaZulu-Natal; and postgraduate qualifications in public health (MMed Public Health Medicine, UCT and Fellowship of the College of Public Health Medicine of South Africa). In management, his qualifications include a Post Graduate Diploma in Health Management, Economics and Financial Planning (UCT); and a Post Graduate Certificate in Professional Coaching Practice (University of Stellenbosch Business School).
Kgosi KK Motlhabane

He is currently the Deputy Director General, responsible for health services in North West department of Health. He focus area in District health system.
Involved in the management of DHS since 1996 as district manager, and up the ladder of health services management in the public health sector to chief director DHS and lastly as DDG at the provincial health office.
Holds formal Degree qualification in Public health and Environmental Health.
Further Master of Business Administration –through university of Northwest
His a fellow of Oliver Tambo fellowship programme that was offered by the University of Cape Town.
Has benchmarked /systems of DHS in Ghana in the early 1995/96, and( CHW)community health Workers programme  in Brazil  in recently.
Possess vast health management experience of over 25 years in health services transformation in managing functional integration of services from municipalities to single provincial health services in the NW province.
Lungiswa Nkonki

MPH (Health Economics, University of Cape Town) MSc Economics (University of Sussex), PhD Health Economics (University of Bergen)
Dr Lungiswa Nkonki is a senior lecturer in the Department of Global Health at Stellenbosch University. She served as a panel member on the Competition Commission of South Africa's Private Healthcare Market Inquiry.
Her research interests include economic evaluation of healthcare interventions, measuring inequality in health outcomes, and understanding the determinants of attrition/retention of lay health workers. She has also worked as a specialist scientist at the Medical Research Council. She is a National Research Foundation (South Africa) rated scientist.
Sinesipho Nwosu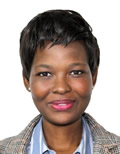 Sinesipho Nwosu is the Deputy Chair of the People Health Movement,  a network of health activists that brings together community members, civil society organizations, academic institutions and government stakeholders, currently focused on advocacy around a People's National Health Insurance, which PHM believes is a tool to achieve Universal Health Coverage in South Africa.
Sinesipho Nwosu is a medical doctor currently working at New Somerset Hospital, Cape Town.
Nonhlanhla Nxumalo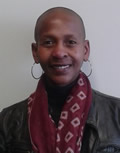 Dr Nonhlanhla Nxumalo is the Deputy Director at the Centre for Health Policy - School of Public Health at the University of the Witwatersrand. She has over 10 years' experience as a health policy and systems researcher. Her interests are in access to health care and human resources for health. She has been involved in research that focuses on the strengthening of the district health system. This has included research on leadership and management, the implementation of accountability mechanisms and the micro-practices of governance at the district level. Nonhlanhla's prior and current work is on community health workers and their role and contribution to primary health care. She is currently involved in research that aims to examine the extent to which community health workers are integrated into the health system and in the discourse regarding universal health coverage. She is interested in further exploring the role of community health workers in mental health.
Marsha Orgill

Marsha Orgill is a Senior Researcher in the Health Policy and Systems Division in the School of Public Health and Family Medicine (SOPHFM), University of Cape Town. Her primary research focus is in the area of Health Policy Analysis, this includes working in multidisciplinary teams to understand complex global and local policy making processes, including the formulation of policies and their subsequent implementation in the health system. Implementation research interests include the dissemination and diffusion of innovations in complex health systems focusing on how different actors interact in the implementation process to contribute to short term and long-term goals, with a particular interest in managers and leaders in the district health system and their experiences of working in times of change as well as in their daily routines. Interests include how the context in which managers work either enables or disables their capacity to manage and lead well, as individuals and in teams. She currently has a particular interest in the capacity development of managers as part of their daily routines, she seeks to re-imagine routine processes and meeting spaces as sites of collective sensemaking, as spaces of learning and ultimately as spaces for relationship building. Key methodologies include case study research, theory driven evaluation and qualitative methods. Marsha convenes the teaching module 'Health Policy and Planning' (HPP) in the Master of Public Health (MPH) teaching programme in the SOPHFM. Over the past eight years she has been part of an international team developing open access teaching resources to build the field of Health Policy and systems Research (HPSR) locally and globally.
Lesley Jane Robertson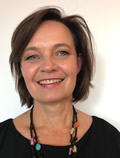 CURRENT POSITION
Head of Clinical Unit (Community Psychiatry), Sedibeng District Health Services, Gauteng
Lecturer, Department of Psychiatry, School of Clinical Medicine, University of the Witwatersrand
I am jointly appointed by the Gauteng Department of Health and the University of the Witwatersrand as a psychiatrist and lecturer. After completing my medical training in 1990 I worked in the general medical and primary care setting for 15 years prior to specialising in psychiatry. Since qualifying as a psychiatrist in 2011, I have worked in the Sedibeng District of Gauteng as a Community Psychiatrist, supporting integrated primary mental health care, providing preventative psychiatric care, and establishing intersectoral collaboration. As a university lecturer, much of my teaching is district-based to a mix of healthcare providers and under- and post-graduate students.
With the National Essential Drugs Programme, I have extensively revised the NDOH Standard Treatment Guidelines for mental health care, including primary care to non-academic specialist service levels. I also work towards implementation of equitable and cost-effective mental health service provision as a member of the National Mental Health Think Tank, the Gauteng Provincial Pharmacy and Therapeutic Committee, and the Gauteng Mental Health Technical Advisory Committee. My research interest is in public mental health and I have published on issues relevant to universal health coverage and service provision.
Coherence to my work is brought by its focus on improving the lives of people with illness, in particular of those with mental and intellectual disability. Accordingly, I served on the expert panel for the investigation by the Health Ombud into the circumstances surrounding the deaths of rapidly deinstitutionalized people with severe mental disability in Gauteng in 2015/16, on the Section 11 Committee for the South African Human Rights Commission's national hearing into the status of mental healthcare in South Africa in 2017, and have submitted commentary on national policy and national health insurance to government on behalf of the South African Society of Psychiatrists and the National Mental Health Alliance Partnership.
Edwin Ryan Sampier
Dr Edwin Ryan Sampier is a whole brain thinker (left and right brain), who happens to be a Public Health Medicine specialist. He obtain a BSc degree from UP and later a medical degree from UP as well.
He work in the private and public sector in the UK and South Africa. He also worked in the insurance industry.
The world of Public Health beckoned and he obtained a MMed degree from Wits and subsequently became a Fellow of the College of the Public Health Medicine. 
He is now a Clinical Executive at Tembisa Provincial Tertiary hospital managing: the Health Information Unit, Monitoring and Evaluation Unit, Electronic Gate Keeping, the Daily/Weekly Operational Reporting System. Occupational Health & Environmental Health was recently added. He is also a member of various committees and the chair of the clinical cluster. Lastly; he is a recent appointee to the NHI Provincial Task team
Bey-Marrié Schmidt

Bey-Marrié Schmidt is a Senior Scientist at Cochrane South Africa, at the South African Medical Research Council. She works on both qualitative and quantitative systematic reviews. Her academic background is in anthropology and public health (epidemiology). She is particularly interested in evidence synthesis of public health interventions that can improve clinical and health system outcomes, and knowledge translation methods that can get research evidence into policy and practice.
Jeanne-Marie Tucker

Jeanne-Marie is a Senior Technical Advisor in Health Financing with the Clinton Health Access Initiative (CHAI). She obtained her Bachelor of Business Science in Economics from the University of Cape Town, and her Masters in Development Economics from the University of Sussex.
Jeanne-Marie has worked in health policy and system strengthening in East and Southern Africa as well as the Caribbean/ South America. She worked in Tanzania for Palladium as the USAID Tanzania Data Quality Assessment Project manager, and in Kenya as a research consultant for Tulane School of Public Health and Tropical Medicine in the area of Orphans and Vulnerable Children. She thereafter worked as a Health Economist in the Government of Guyana's Ministry of Health, leading development of the National Health Sector Strategy, revision of the health benefits package, and conducting the first health financing review for the country. She has also consulted for Pact International, the Human Sciences Research Council, and the South African Labour and Development Research Unit. Since returning to South Africa in 2014, she has worked for CHAI, leading the health financing team until more recently returning to technical work, leading the development of the National Health Insurance Service Benefits.
Tim Tucker

Tim is founder and CEO of the public health organization, SEAD Consulting.  He also is a member of various national and international governance structures, such as the National Health Laboratory Service Board, the SA Medical Research Council Board, NHLS Research Trust Board, and is a member of the US National Institutes of Health HIV/AIDS Strategy Working Group.
Tim is a public health strategist, with a track record in HIV, vaccines and public health programs in Africa and beyond.  He has had a career encompassing clinical medicine; clinical and laboratory research; and leadership of South Africa's largest R&D program, the South African AIDS Vaccine Initiative.  He is a registered Clinical Virologist.  He has obtained his medical degree, his Ph.D. and pathology specialization at UCT. 
Thulile Zondi

Ms Zondi is the Chief Director for Health Information, Research, Monitoring and Evaluation at the National Department of Health for the past 5 years. Amongst other responsibilities in this portfolio, Ms Zondi has led the 2016 South African Demographic and Health Survey, the National Health Insurance Phase 1 Evaluation, and the the Digital Health Strategy 2019- 2014 development. Ms Zondi holds a Bachelor of Nursing (UCT) and a Master of Public Health (WITS)). Prior to joining NDoH, Ms Zondi worked in the NGO sector, academia, and United Nations Population Fund. In the early 2000s, Ms Zondi worked at uMkhanyakude as a Rural Node District and across provinces supporting Department of Health policy implementation initiatives on District Health Systems and Primary Health Care. She has lectured and developed postgraduate courses on Monitoring and Evaluation at WITS School of Governance. At the United Nations Population Fund, she conducted evaluations for South Africa Country Programme, and provided Evaluation technical assistance to the Africa Regional Office and countries.
GET IN TOUCH
The Universal Health Coverage National Dialogue is a closed event, attendance by invitation only
Office Location
South African Medical Research Council, Tygerberg, South Africa
Phone Number
+21 938 0911
+21 938 0653
Email Address
Arlene.Smith@mrc.ac.za